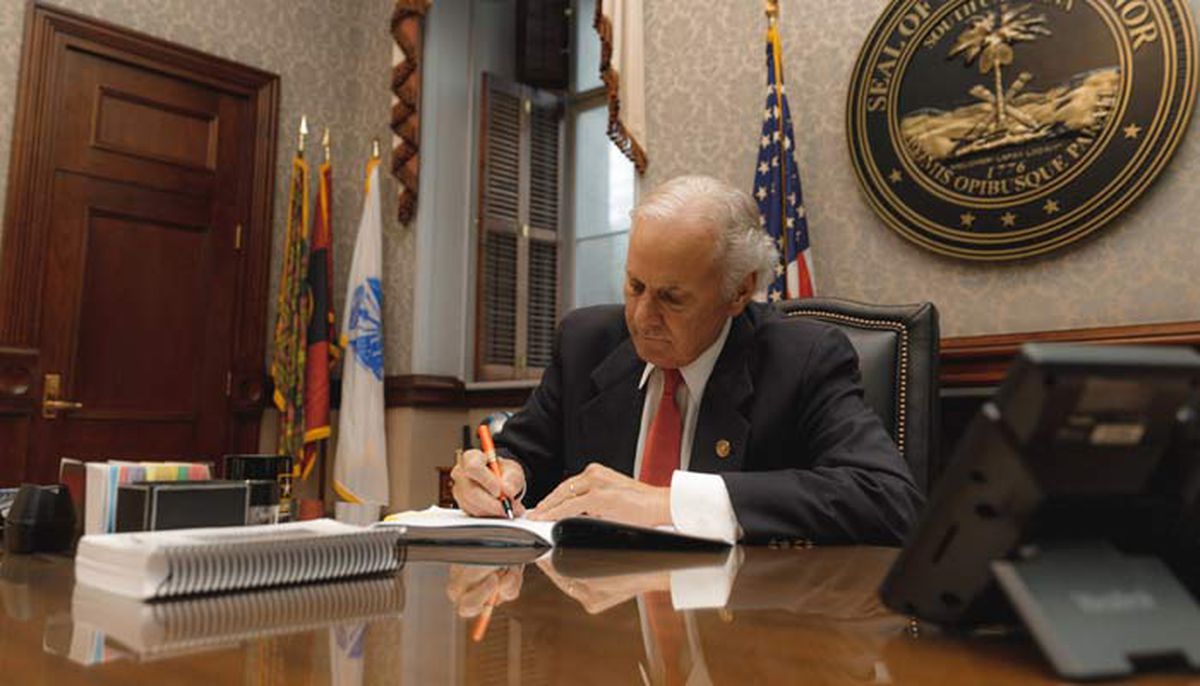 Representing State Firefighters
The South Carolina State Firefighters' Association fosters working relationships with lawmakers on behalf of the membership to represent the state's firefighters in areas involving codes, enforcement, recruitment and retention of a strong workforce; support of a business-friendly atmosphere; and maintenance of a safe working environment for all South Carolinians.
A Member's Role in Legislation
The Association relies on members with strong connections with elected officials to use their voice and let concerns be known. The effectiveness of the Association and its advocacy efforts directly relates and hinges upon the ability of members to connect to elected officials first and foremost in the district from which they are elected. All politics are local – every firefighter must get to know their elected officials on a first-name basis. The Association's role is to facilitate this relationship and help the members be more comfortable in the role of grass-roots advocate. The Association is here to help you begin those conversations.
Additionally, the Association is a registered lobbyist principal, meaning that the Association employs the use of a lobbying firm to ensure that the Association is an ever-vigilant presence when needed and well-represented during sessions and hearings. Lobbyists must represent the Association with the highest moral and ethical standards held by the Association; currently, the Association employs Stewart, Konduros, and Associates.
Legislative Committee wants to hear from you
The Legislative Committee is charged with crafting the Association's legislative agenda and lobbying points but committee members understand that there are issues that may be out of their scope of vision. If you believe there are issues that need be addressed during the upcoming legislative session, please click to complete the form below and provide the Legislative Committee the opportunity to review.
Legislative Day
The Association is proud of the evolution of the annual spring-time Legislative Day, held each year on the statehouse grounds. The Association provides an on-site venue for bringing together our members with the members of the General Assembly and their staff. The luncheon highlights the issues and concerns of our state's firefighters for the elected official to hear and feel. Any South Carolina firefighter is welcome to attend.