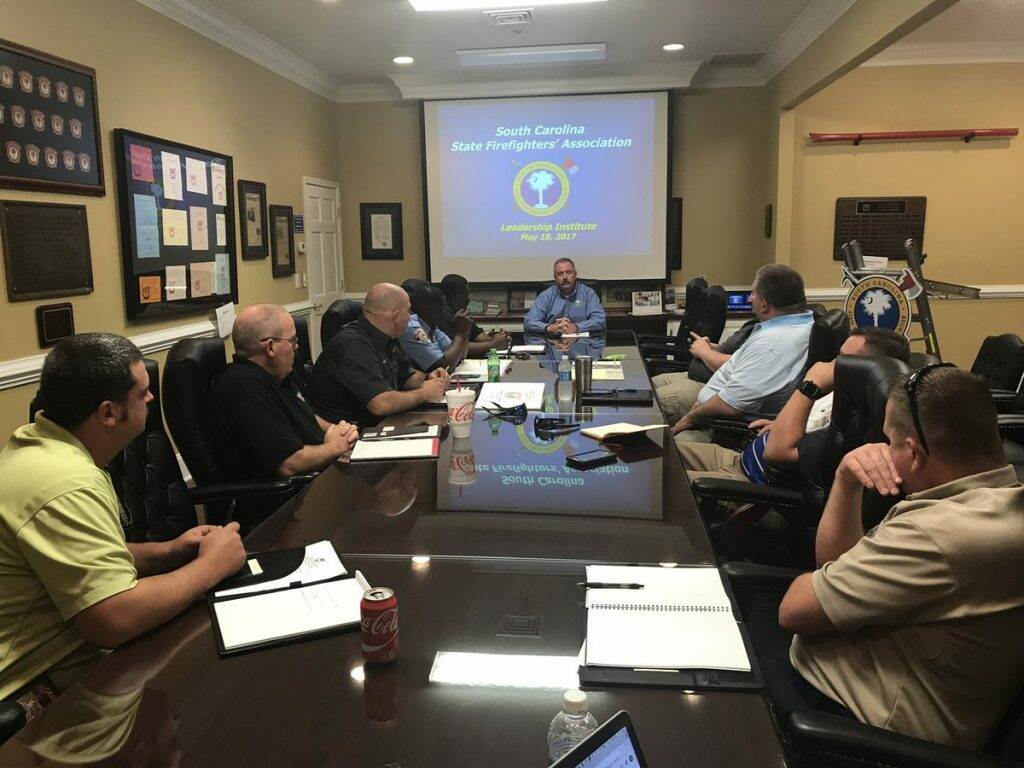 Advancing Firefighter Leadership
The South Carolina State Firefighters' Association's Leadership Institute is a year-long leadership development and educational program set in an executive-level environment with an emphasis on open communication and group project-based skills. The Association's Leadership Institute is offered to individuals to improve and develop fire service leadership at the state level through networking and education pertaining to the many facets of the fire service profession.
Program Overview
Meeting attendance of the Institute is mandatory and participation in the projects is required.  For successful completion of the Institute, the participants are expected to take part in an assigned group project and an approved individual project.
Participants are expected to receive a working knowledge of the numerous and varied aspects and intricacies of the South Carolina fire service outside of their previous background and experience through exposure to current events and a variety of department experiences from around the state.
The program is not a traditional classroom environment. The Institute will facilitate critical thinking and networking and communications skills. Problem-solving will be best fostered in the Institute by group participation and effort. Institute meetings are held monthly at various locations around the state and include two-weekend retreats.
Funding for the Leadership Institute is provided by the Association and donations from private entities. This funding is designed to minimize the financial impact on participants through housing and meal provision.
How to Apply
The deadline for submittal is August 31 at 5:00 PM.
Applications are evaluated by the Advisory Committee and submitted to the Executive Committee for final approval by the first of October. Each applicant must submit the following items through the online application:
A professional resume
A letter of recommendation from the Chief of the applicant's Fire Department or a Past President or current Executive Committee member of the Firefighters' Association
A letter of recommendation from an individual outside the fire service attesting to the applicant's leadership skills and/or involvement in their community
An essay that answers the following three questions

Describe your most substantial professional achievement, from within or without the fire service, and why you view it as such.
What goals do you expect to realize by participating in the Leadership Institute and how might achieving those goals enhance your ability to contribute to the South Carolina Fire Service?
How do you expect your background, experience, and capabilities will contribute to the Institute and your fellow participants?