Cancer Coalition
The Playbook for Fighting Cancer at Your Fire Department
August 9, 2021
Does your fire department have a Statement of Guidance (SOG) or Standard Operating Procedure (SOP) pertaining to cancer protection and prevention?
Let's first discuss the importance of an SOG/SOP. This is your internal "go to" document or "playbook" for how to get things done. Basically, it breaks down any process into specific steps.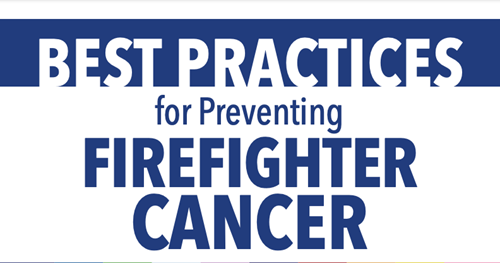 In every fire department, there are a great deal of moving parts. Your firefighters need to be on the same page at all times. Adopting comprehensive and up-to-date procedures makes every aspect more automatic. You'll have firefighters who will retire, quit, get promoted, etc… But when that happens, you will want the knowledge to stay within your department. This allows new members to pick up right where the others left off.
How is this important to cancer protection and prevention? Allow us to share several topics that minimize exposure to carcinogens within the work environment: 
In fact, you can take this list from the Best Practices for Preventing Firefighter Cancer to create your own SOPs/SOGs. Reach out to other fire departments for examples they can share. If you need help creating an SOG/SOP, FEMA makes available a guide to developing effective SOPs for Fire and EMS departments.
Spending the time to write and implement these measures will lead to the improvement of the safety and health of your first responders. Once written, conduct annual/mandatory training on the SOGs/SOPs for all of your members.