Cancer Coalition
Online exposure tracking resources
October 11, 2021
You have a number of options for recording your exposures to work-related chemicals. Each platform offers firefighters control over their personal information and data.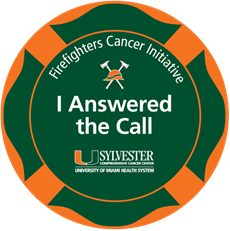 National Fire Operations Reporting System (NFORS) offers an app; Personal Exposure Reporter is available through a partnership with the University of Miami and Florida Firefighter Cancer Initiative; and the First Forward Exposure App offered by the Acadis Network.
Each online exposure tracker is designed to help firefighters thoroughly and accurately document their exposure to carcinogens. These records are available to you and you only, keeping your health information secure and accurate.
No matter how you choose to keep track of your exposures, it is important that you make the time to input your exposures and take control of your health records.