Cancer Coalition
May-Decontamination - Week 2 After Gross Decon & While Still on Scene
May 10, 2021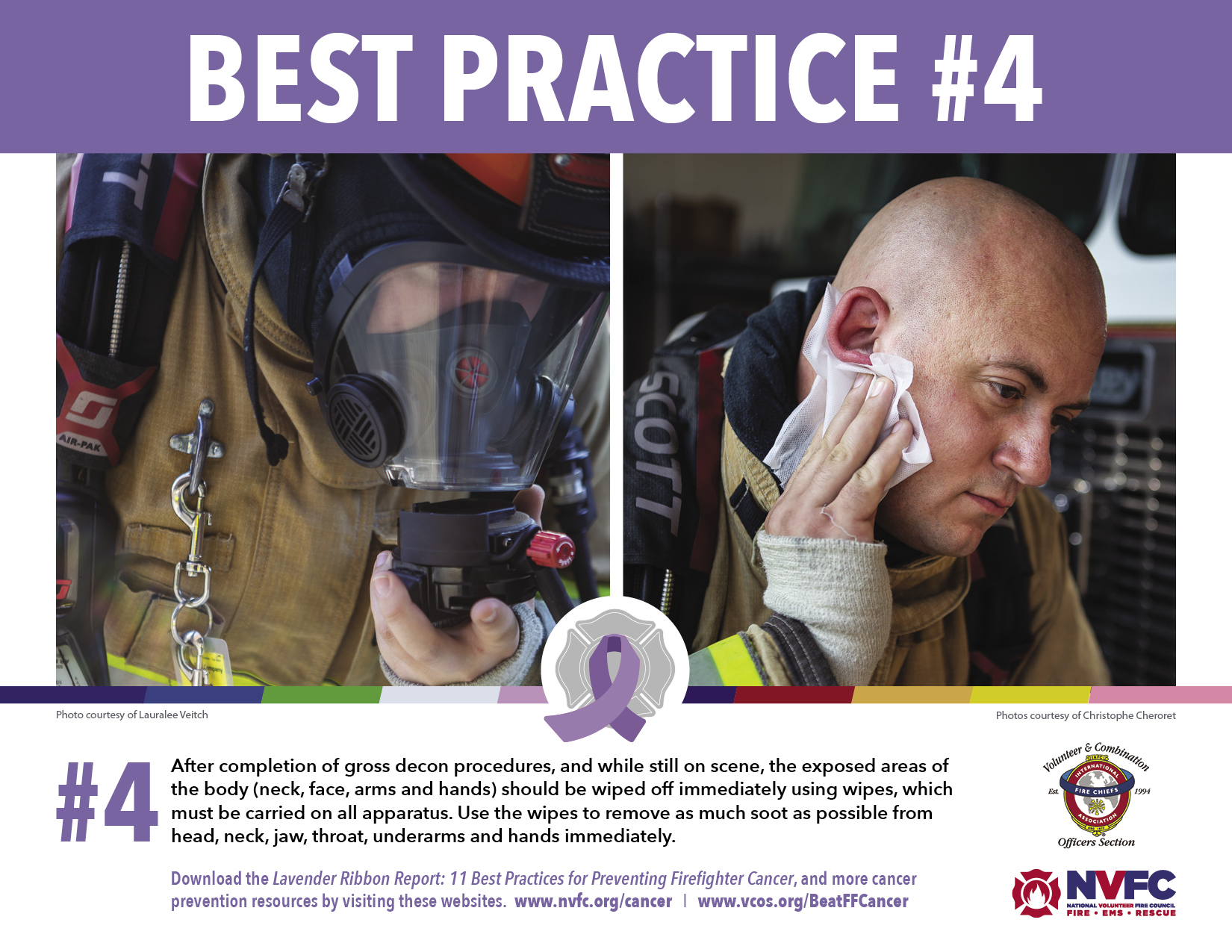 Gross Decontamination on scene after a fire is paramount in starting the process of getting healthy after a structure fire. Miami-Dade Fire Rescue Firefighters have really made strides showing there process and it has been repeated all over the United States but even here in South Carolina.
https://www.youtube.com/watch?v=i_Sg5ZM7rII
Wipes in exposed areas where contamination can happen are paramount. There are many companies providing these products with all having the same overall goal. Protecting you after a fire.
THE RISK
Soot may sit on the skin for up to 2 hours after exposure

With every 5˚ rise in temperature, skin is 400% more permeable

Exposure to soot was the first reported form of occupational cancer

Firefighters are at higher risk of certain cancers than the general population

Firefighters are developing more aggressive forms of cancer at a younger age

According to the IAFF, cancer is the leading cause of death for firefighters

There are approximately 18 known, probable, and possible carcinogens in soot
84,000 different chemicals potentially in the soot of fire that are known.
SOPs and SOGs have been developed in so many departments for cancer prevention from annual medical exams, gear exchanges (turnouts, hood and gloves). We have also seen mandatory showers and units going OUT OF SERVICE while the crews decon the apparatus, gear and themselves to further protect everyone.
A simple search on google you will find so many SOGs but the first one you will find is from LA County Fire Department at the link below.
https://nfpa.org/-/media/Files/Membership/member-sections/Metro-Chiefs/Urban-Fire-Forum/2017/UFFSOPDeconPolicy.ashx