Fire Heritage Center & Museum being assisted by Clarendon County Archivist
January 18, 2022
The South Carolina Fire Heritage Center & Museum is preparing to digitally archive documents and artifacts with the help of Clarendon County Archivist Meesha "M.L." Witherspoon. Archiving the documented history of the South Carolina fire service will help preserve original documents for future generations and Witherspoon's expertise will help guide the Museum's efforts.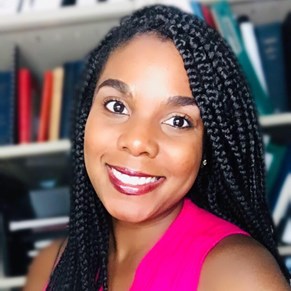 "The South Carolina Fire Heritage Center & Museum was established in 2020 by the South Carolina State Firefighters' Association to collect and impart the history and cultural heritage of our state's fire service," said Carter Jones, retired Clarendon County Fire Chief, current Special Projects Coordinator at the Association, and lead curator of the Center & Museum.
"Since its inception much progress has been made, but we have recognized our need to bring volunteer professionals on board to assist and advise us on the techniques of archiving our history," Jones continued.
"We have found the perfect person in Meesha Witherspoon, a dynamic young lady whose passion is found in preserving history. We are excited to have her as an advisor in researching, collecting, preserving, and making our history accessible to firefighters, history buffs, and the public."
Witherspoon has been employed with Clarendon County Government for over ten years and currently serves as the director of the Clarendon County Archives and History Center as County Archivist. She earned a Bachelor of Arts degree in 2008 and a Master's in Education from Claflin University in 2010. Witherspoon currently lives in Manning, South Carolina.