Benefits
Saving big with your Association membership
August 24, 2021
Beaufort Fire Department Lieutenant Brittany Thorson didn't know that she would save thousands when she refinanced her house just by being a member of the South Carolina State Firefighters' Association.
Thorson bought her house over a year ago but after attending an Association Strategic Planning Committee meeting she started researching the Association website for more information on its discount programs. She eventually found the mortgage and refinancing discounts page and promptly sent an email for more information.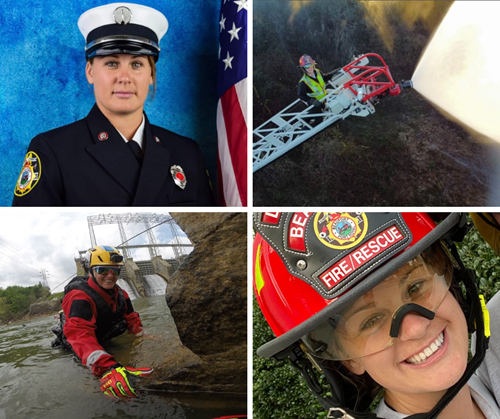 She saved roughly $2,500 when she refinanced her home just by being an Association member. Thorson describes the process as the opposite of what most think of when it comes to refinancing – she calls the experience with Bank of England "easy and quick."
Some may say that Thorson was destined to be a firefighter. Thorson, a Minnesota native and daughter of a state trooper, has the calm, cool, collected demeaner necessary to assist those in need during times of crisis. She and a friend were driving and rolled up on a semi-truck on its side; Thorson dutifully approached the truck, remained calm, and talked with the driver as they waited for the fire department.
It's not just Thorson's ability to remain calm in stressful situations that led her to the fire service. In fact, "firefighter" was the result of every college aptitude test she took.
The Association is proud to offer members like Lt. Thorson discounts on expenses like home refinancing. The opportunities to save on every day and special occasion expenses abound with the Association; take a look at our offerings and get to saving.