History
Cleveland School fire: 100 years later
January 19, 2023
The Cleveland School, located just outside of Camden, tragically burned in May of 1923 during the end of the year play. Entire families were lost in the fire that claimed 77 lives. Prior to the fire, fire drills were unheard of and the codes that we take for granted today didn't exist. The Cleveland School fire changed fire and life safety in South Carolina and across the nation.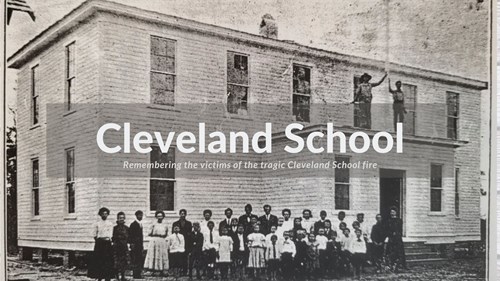 The 100th anniversary of the event is on May 17, 2023. In a joint effort between the Camden Fire Department, Lugoff Fire Department, Kershaw County Fire Department, Beulah Church, and the State Firefighters' Association, a recognition service will be held at the site of the school at 10 a.m. on May 17.
A brief seminar will be presented the evening before, on May 16 at 6 p.m. at 212 Broad St. in Camden, detailing how the community and state recovered after the tragedy.
Please kindly RSVP if you plan to attend either or both events.