Bootleg fire – Forestry PIO shares his story
September 7, 2021
Brad Bramlett, Piedmont Assistant Regional Forester with the South Carolina Forestry Commission, recently returned from Oregon where he served as a Public Information Officer for the Bootleg Fire. The Association is proud of his efforts and thankful for a strong relationship with the Forestry Commission.
It is typical for Public Information Officers to wear many hats, but PIOs covering wildfires and other natural disasters have responsibilities that extend beyond the norm. Brad's skillset is broad and he was able to utilize his experience with trap lines – routes around points of a fire – to effectively display information related to closures, evacuations, and shelters.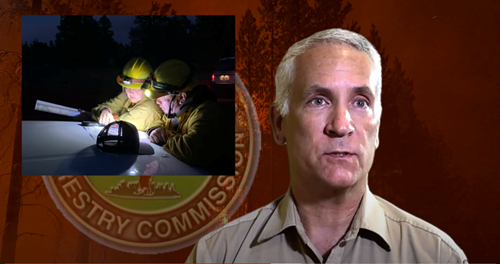 As the fire progressed, Brad assisted with media relations, transporting journalists and assisting with finding firefighters to interview. He and the other PIOs captured night time video and pictures for social media.
The Bootleg Fire is the third largest in Oregon since 1990 and has burned 413,765 acres as of this writing. It is the largest wildfire Brad has covered as a PIO.
Watch the entire interview with Brad on our YouTube channel.