Cancer Coalition
April Science & Research-Week 4 -Fire Fighter Cancer Cohort Study (FFCCS)
April 26, 2021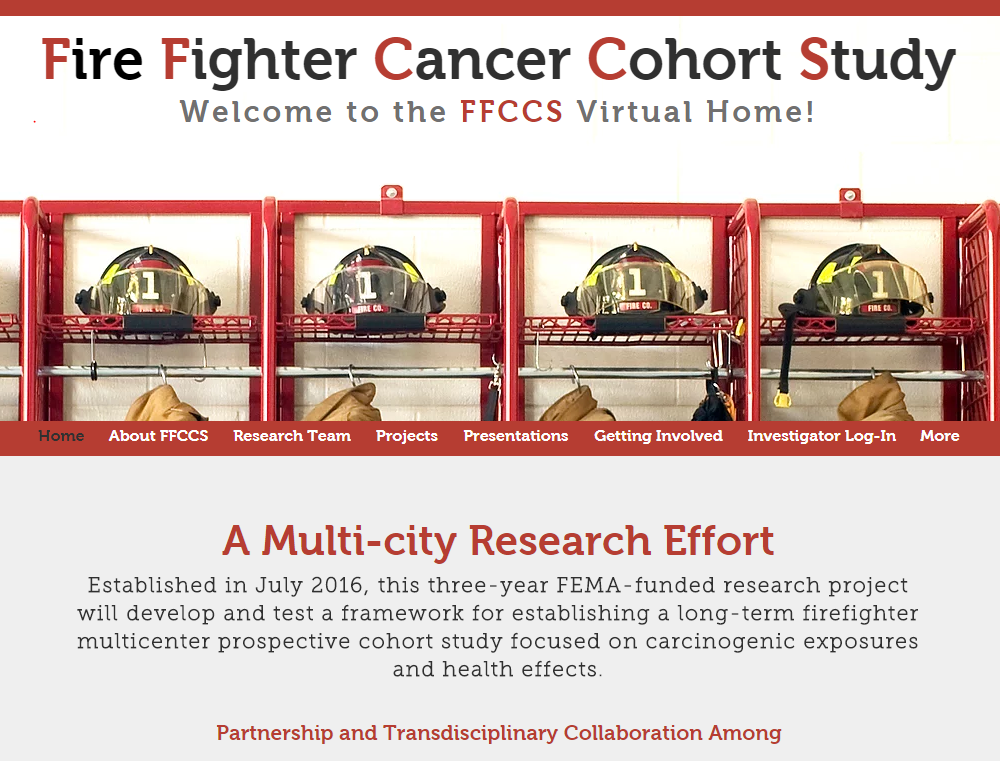 Established in July 2016, the FEMA-funded Fire Fighter Cancer Cohort Study (FFCCS) research project provides a national framework to collect and integrate firefighter epidemiologic surveys, biomarkers and exposure data focused on carcinogenic exposures and health effects. The long-term goal is to follow long-term 10,000 firefighters over a 30-year observation period. This study is ongoing.
Research Aims:
Establish an oversight and planning board to provide study oversight, foster communication among fire organizations and help develop a long-term funding plan

Create and test a cohort study data coordinating center and harmonized survey data protocols

Develop and evaluate an exposure tracking system paired with quantitative exposure data to construct a firefighter carcinogen exposure matrix; and

Create a biomarker analysis center and evaluate the association between cumulative firefighter exposures and epigenetic effects.
Anticipated Impact: 
Through the course of this study, research activities and results are expected to establish the framework necessary for the subsequent development of a large multicenter cohort study of cancer in the fire service. It will also advance our understanding of firefighter exposures to carcinogens and help identify biomarkers of carcinogen effect and cancer risk.
https://www.ffccs.org/